Having worked in staircase design and production for over 25 years, our team of experts have the knowledge and background to continuously push the boundaries of design and function to produce the best (and most beautiful) work for our clients.
In this blog, our team breaks down some of their favourite product picks:
Brent's Pick: Two-Tone Finishes
While it's a complex and challenging process, the end result is rewarding!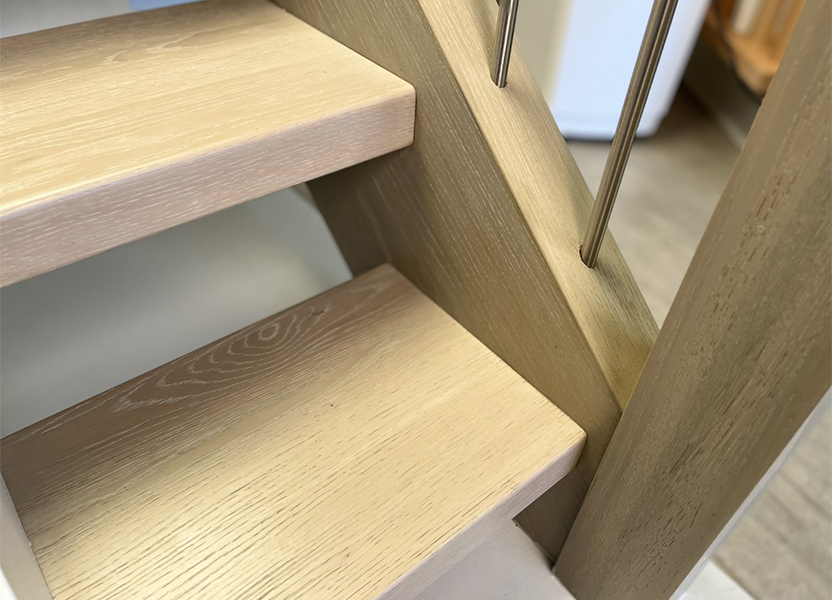 Alex's Pick: Black Square Spigots
An elegant look that provides clean and secure support for floor-level glass. Best paired with light coloured flooring and wood handrail grooved on top of the glass.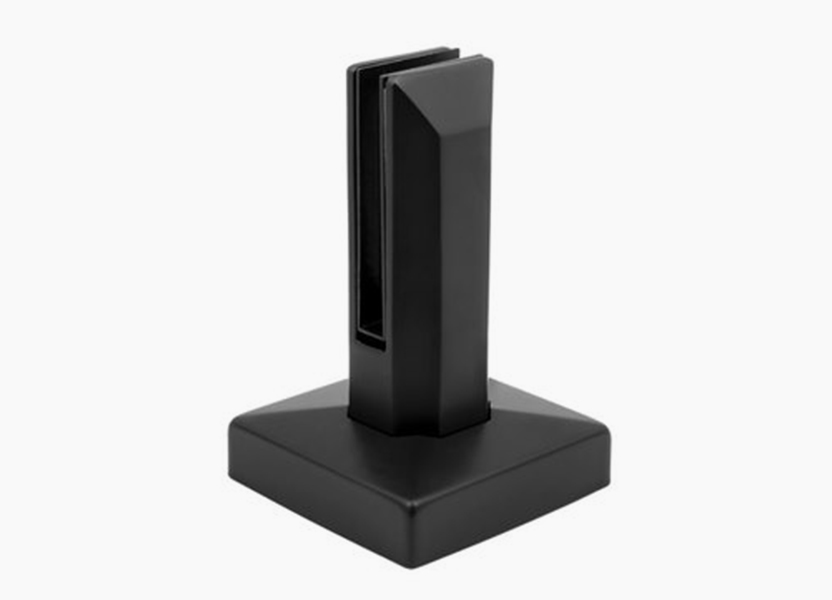 Nathalie's Pick: Thick Rustic Butcher Block Maple Treads
The thick rustic butcher block maple treads become the focal point of the staircase and are also versatile in complementing other design components.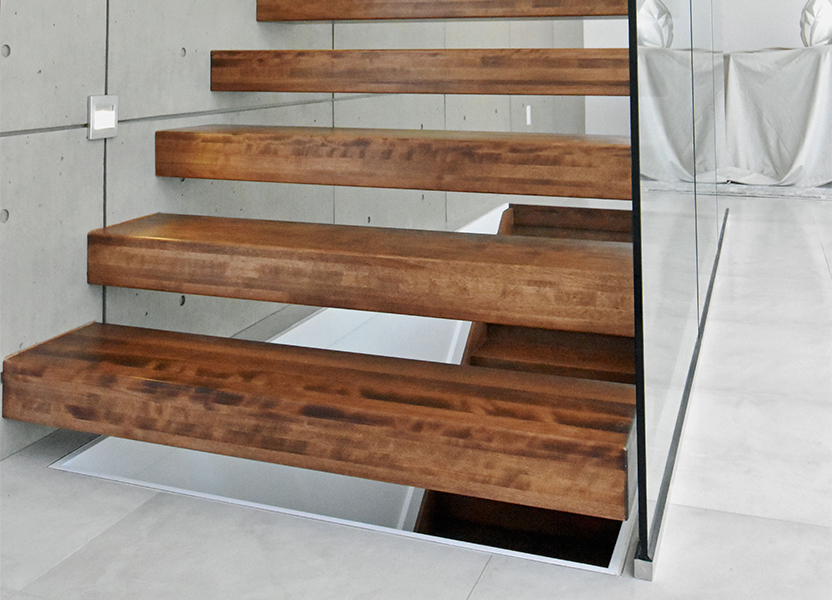 Janine's Pick: Wood & Glass
A simple wood post with glass panels creates a perfect blend of contemporary and modern design.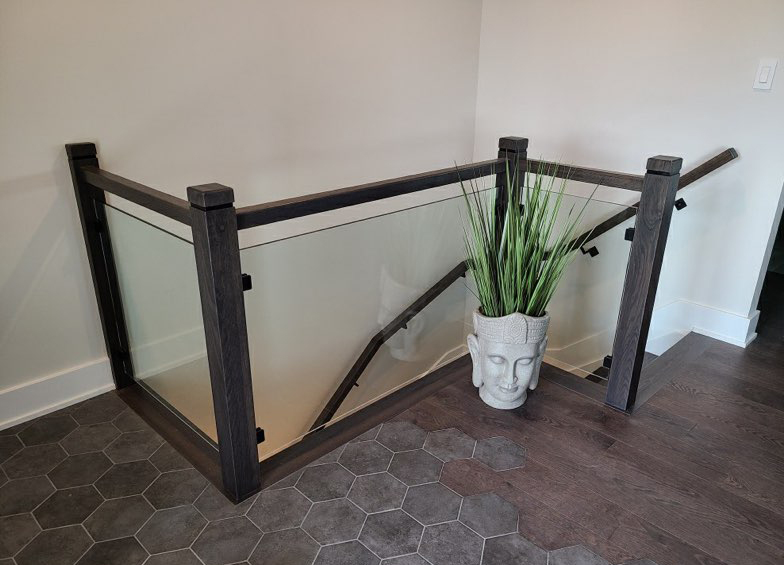 Curtis's Pick: Split Nosings at Floor Level
The glass installed into the floor header curb channels and split hardwood nosing on each side of the glass create a seamless look.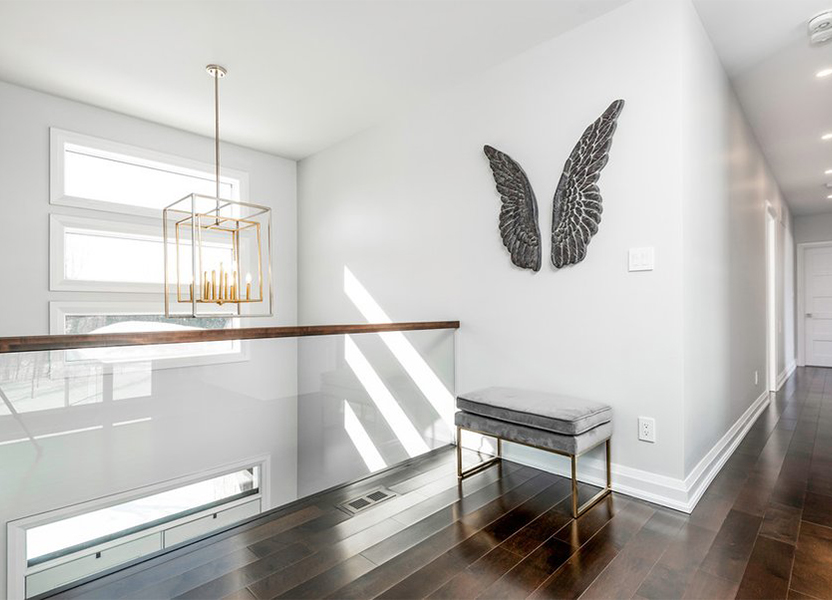 Chantal's Pick: Natural Finishes
Having natural finishes allows you to see each wood species' beauty and natural characteristics.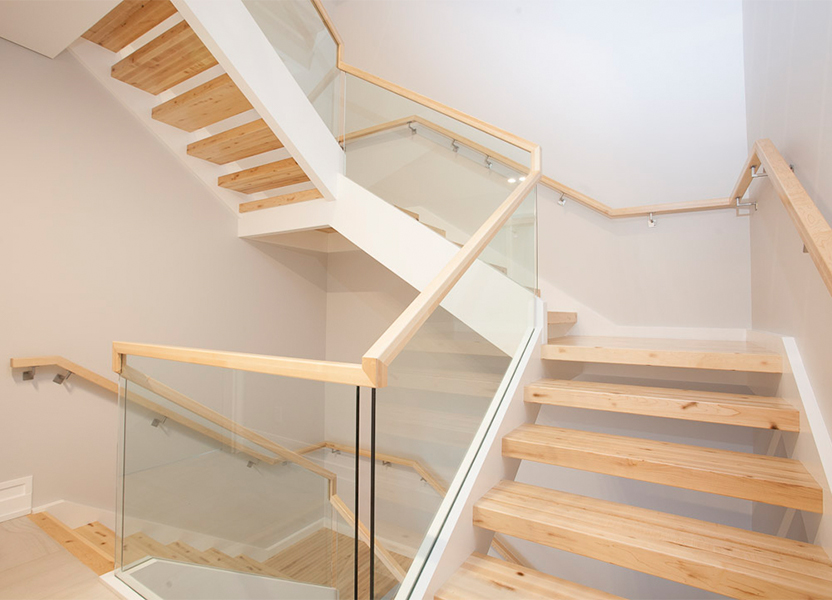 We're so proud to have the most experienced and talented group of professionals working on our team. Want to work with us? Learn more about us and our team, here.