There are endless possibilities when designing a new staircase.
While stairs play a key role in the overall design of your home, it's important that they also be practical for everyday use. Whether you are looking for contemporary, modern or traditional, there are many styles to consider, and we know those options can be overwhelming. This is where we come in!
Our team has put together a list of what's trending for 2022 including post styles, risers, treads, handrails, and more. Not sure what options you need or want? Read on to learn more.
Top Posts
DECORATIVE
This post style combines traditional and modern elements, popular in renovations and new builds.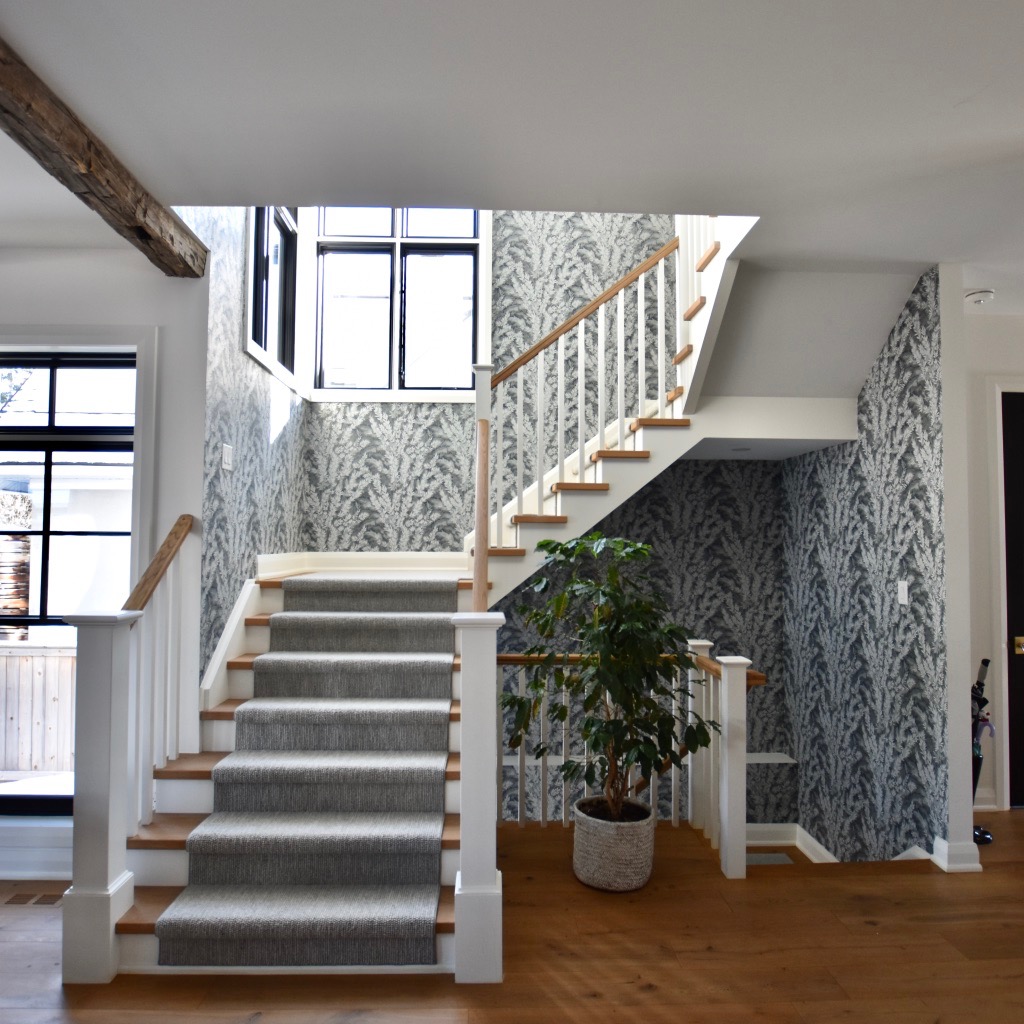 METAL
A very modern post that has become increasingly popular in new builds, best paired with glass or plain metal spindles.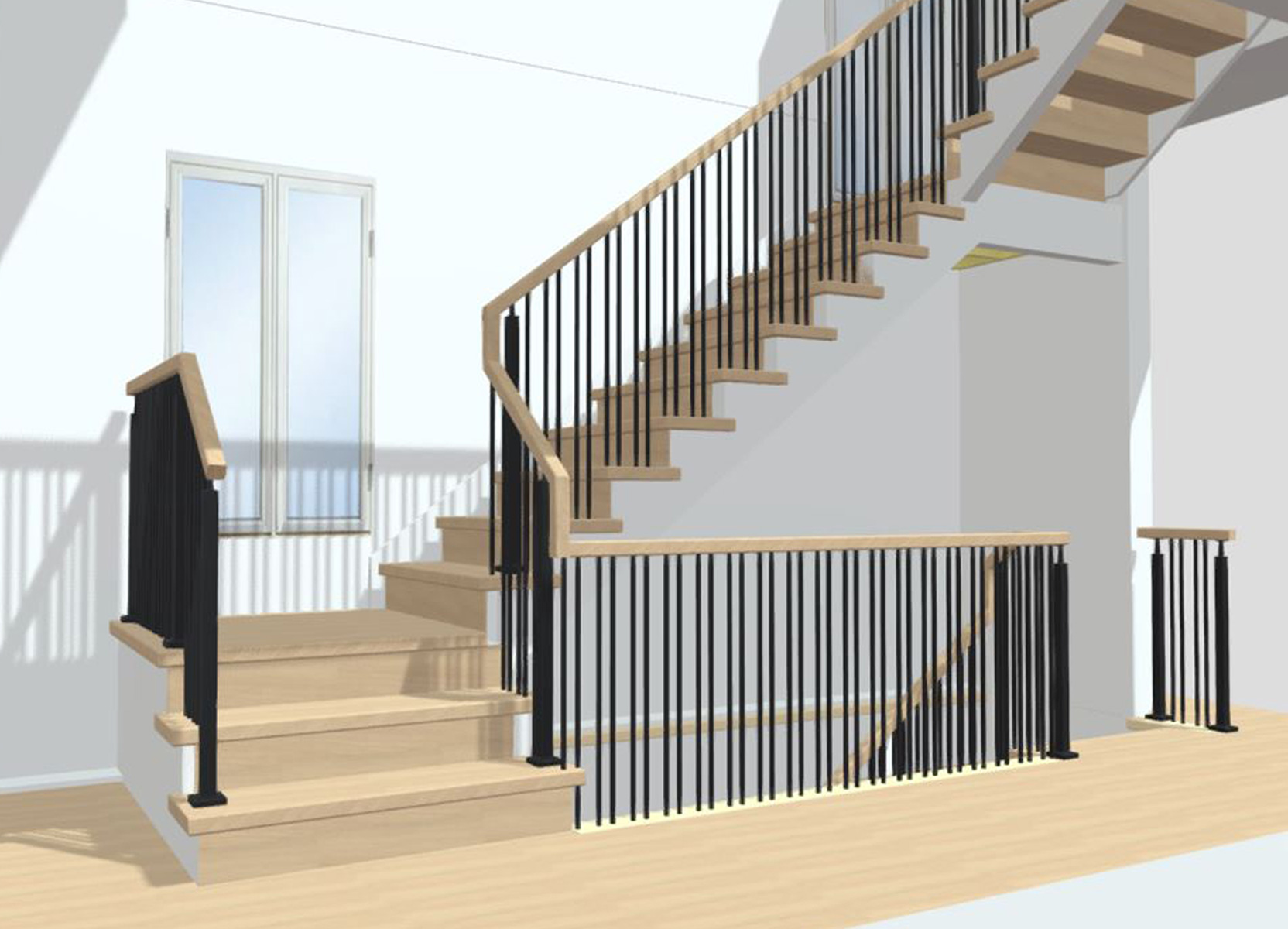 PLAIN SQUARE
This simple square wood post is a staple, with the option of adding a cap that can elevate the overall look.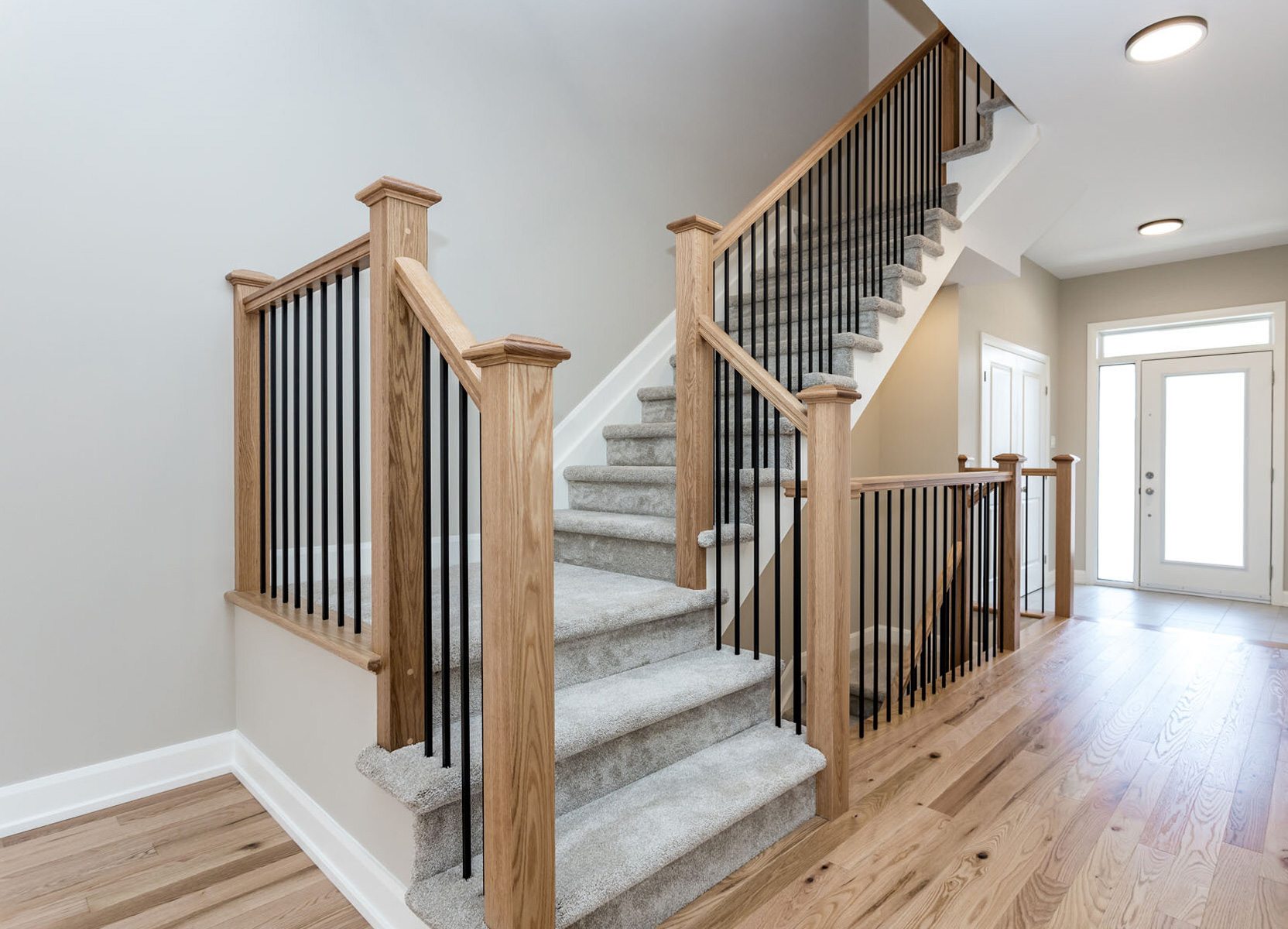 Top Risers
CLOSED
Closed risers complement both traditional and modern tastes.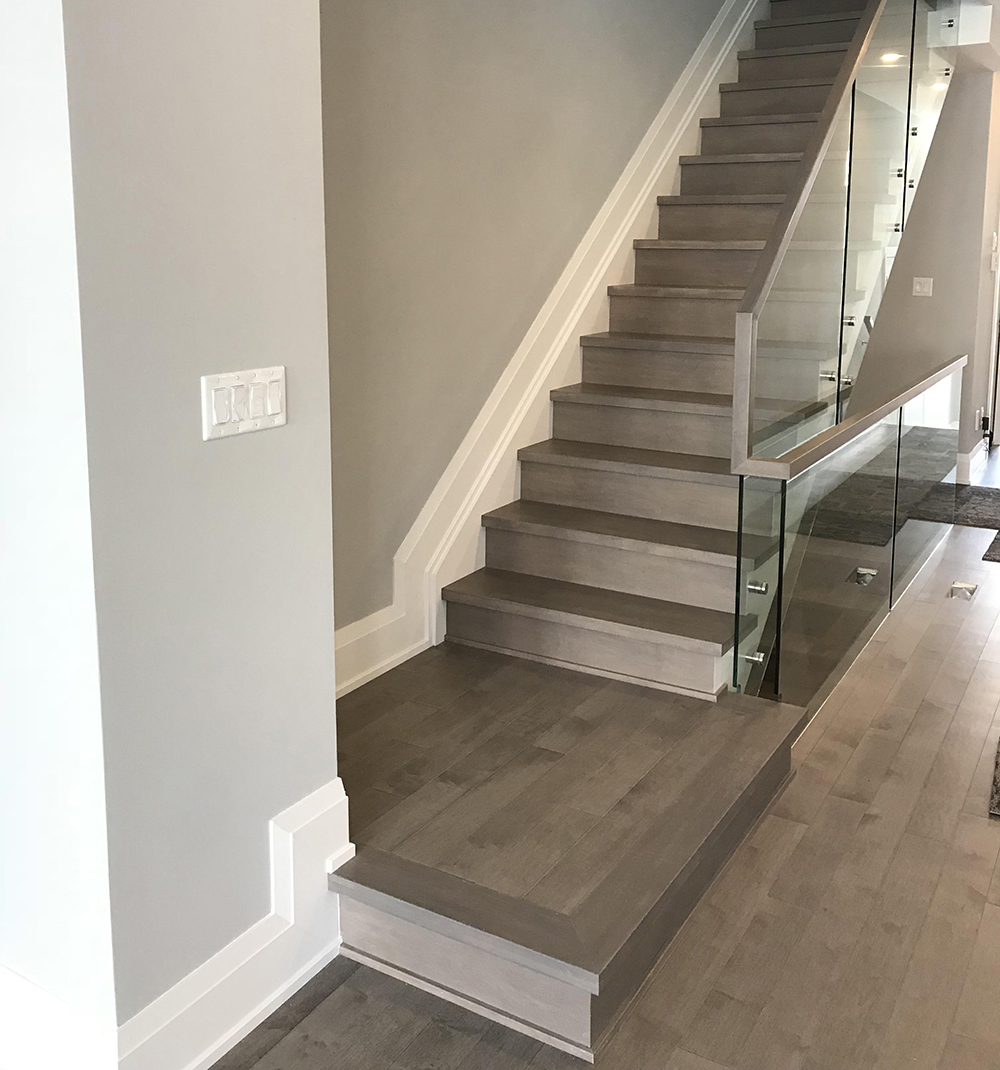 OPEN
These risers have become popular with new construction, primarily with glass concepts.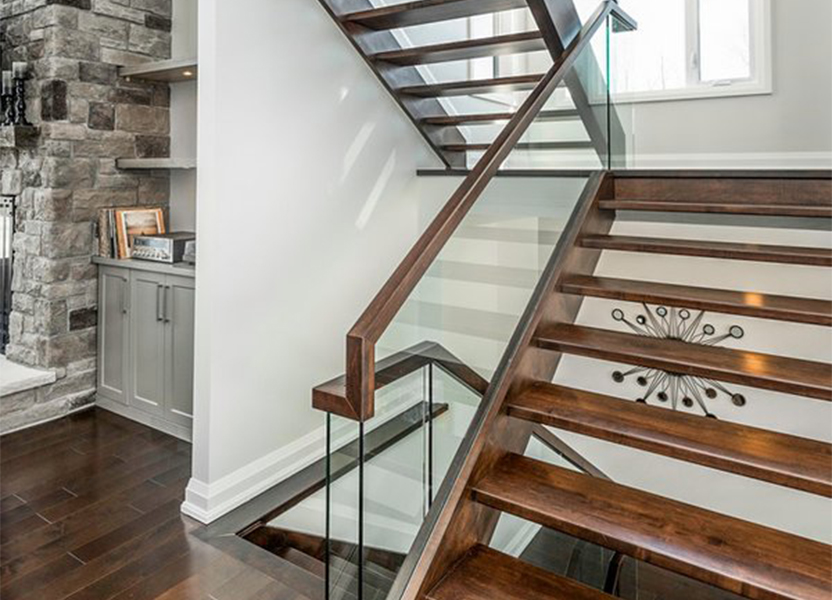 PAINTED
Light risers with a dark tread create a bold look. Light risers with a light stained tread create a beautiful soft contrast.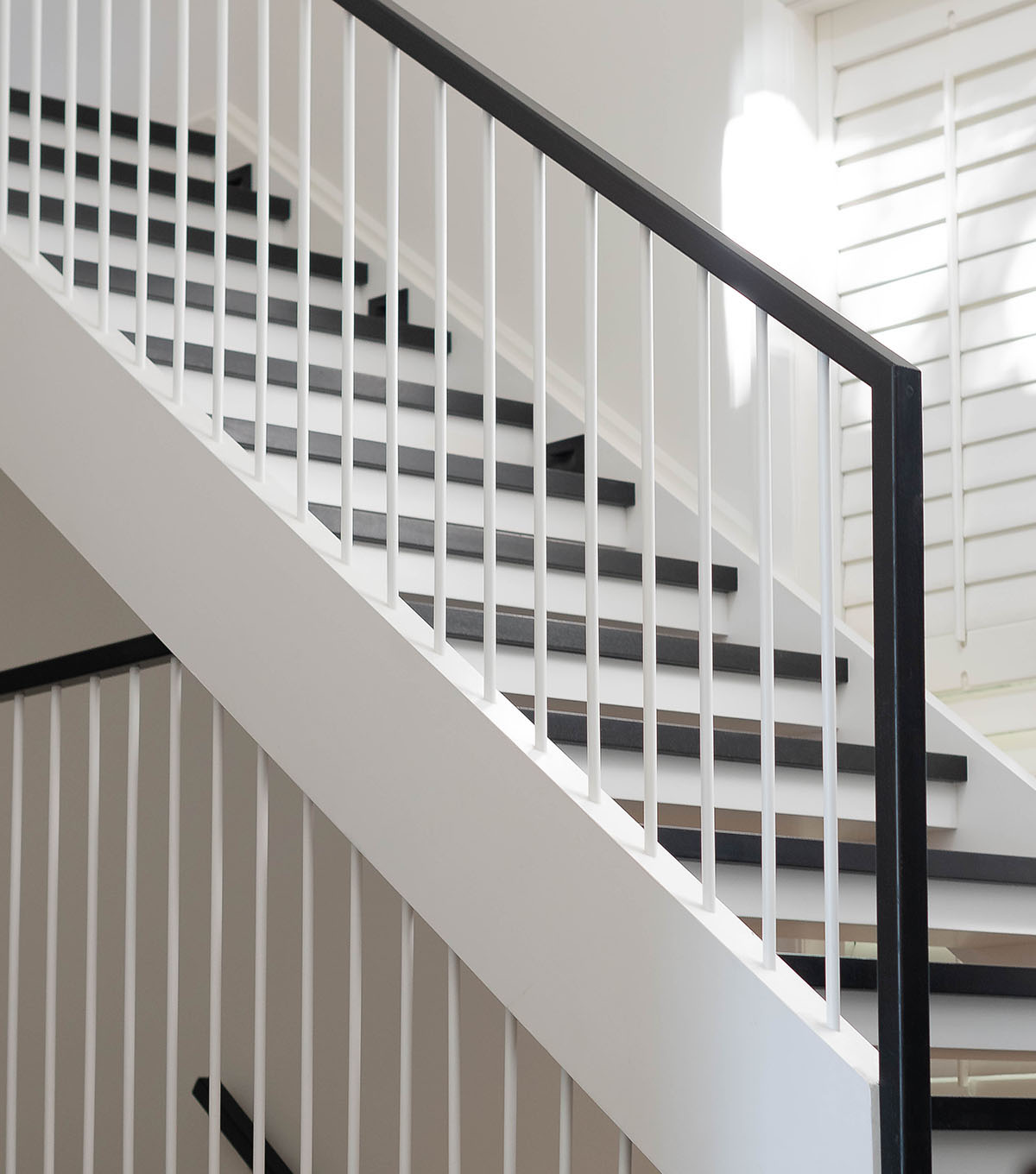 Top Treads
1″ SQUARE
The traditional square tread is always a hit. It's highly versatile with different components to match a traditional or modern vision.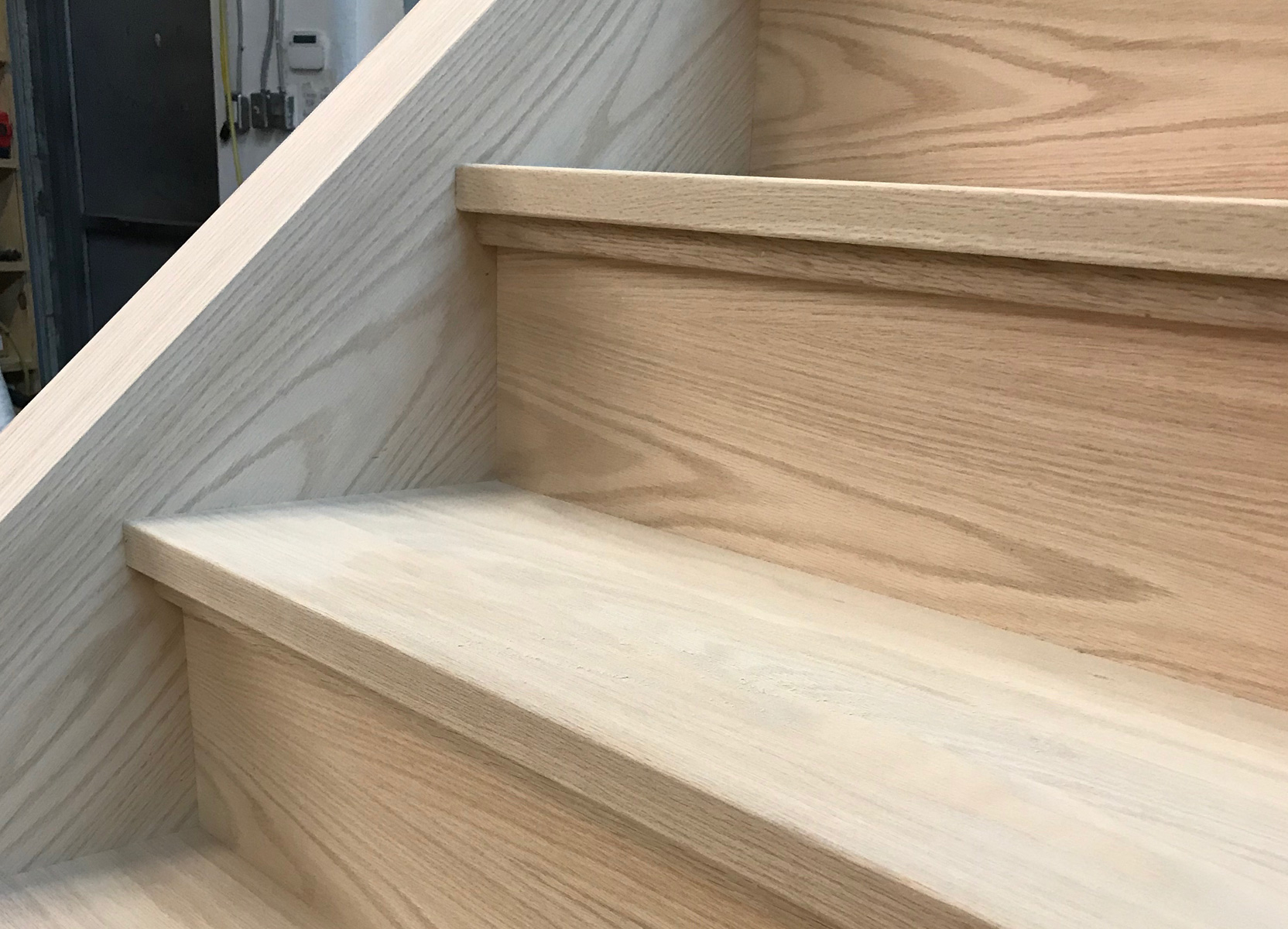 2″ SQUARE
This style of tread is extremely popular. It's a great option for a more substantial-looking tread at a cost-effective price.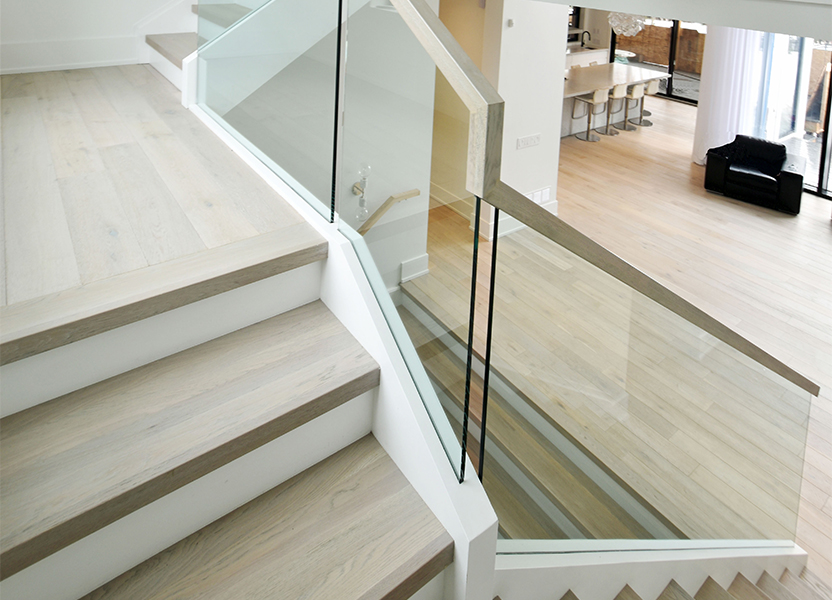 THICK CUT
Thick-cut treads are a new trend. They're bold and become the centrepiece of the stair and pair well with a closed or open riser.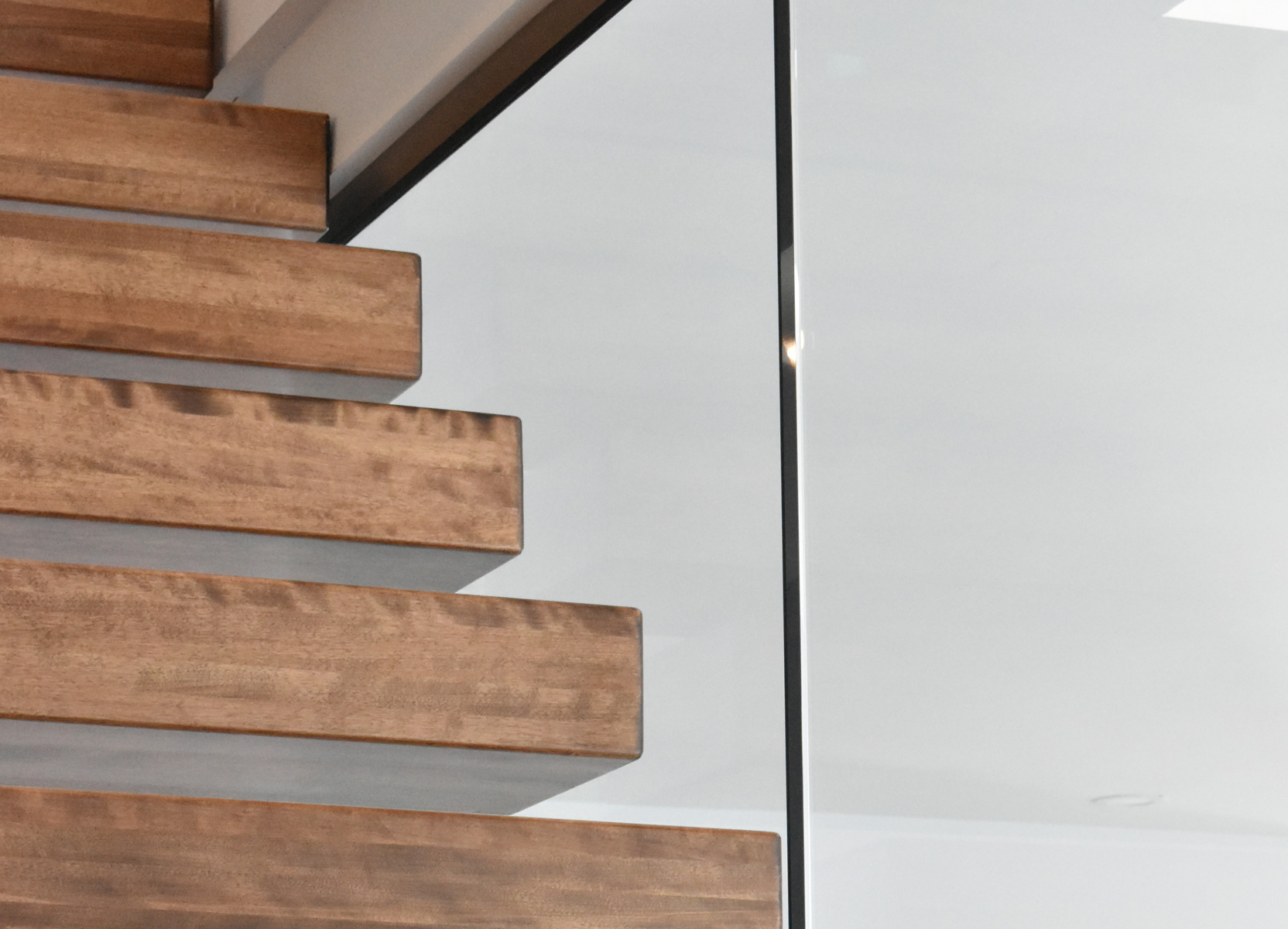 Top Handrails
MAPLE SQUARE
This handrail is a staple. It's clean and elegant, fitting for both traditional and modern stairs.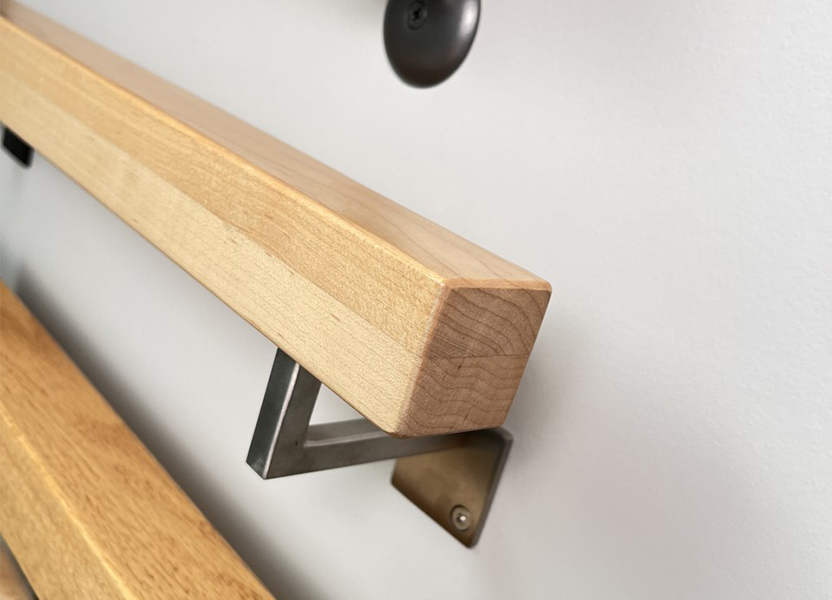 MODERN
Looking for a bit more detail on your handrail? A modern tread is a great choice with its grooved detail.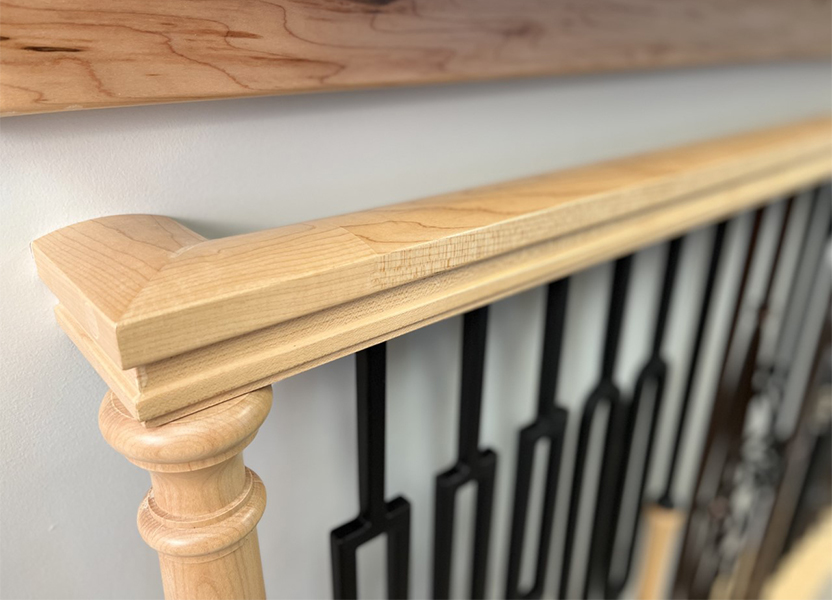 Top Spindles
PATTERNED
It has a modern flare but still keeps a traditional stair look. It is often installed with a simple, alternate spindle to create an eye-catching design.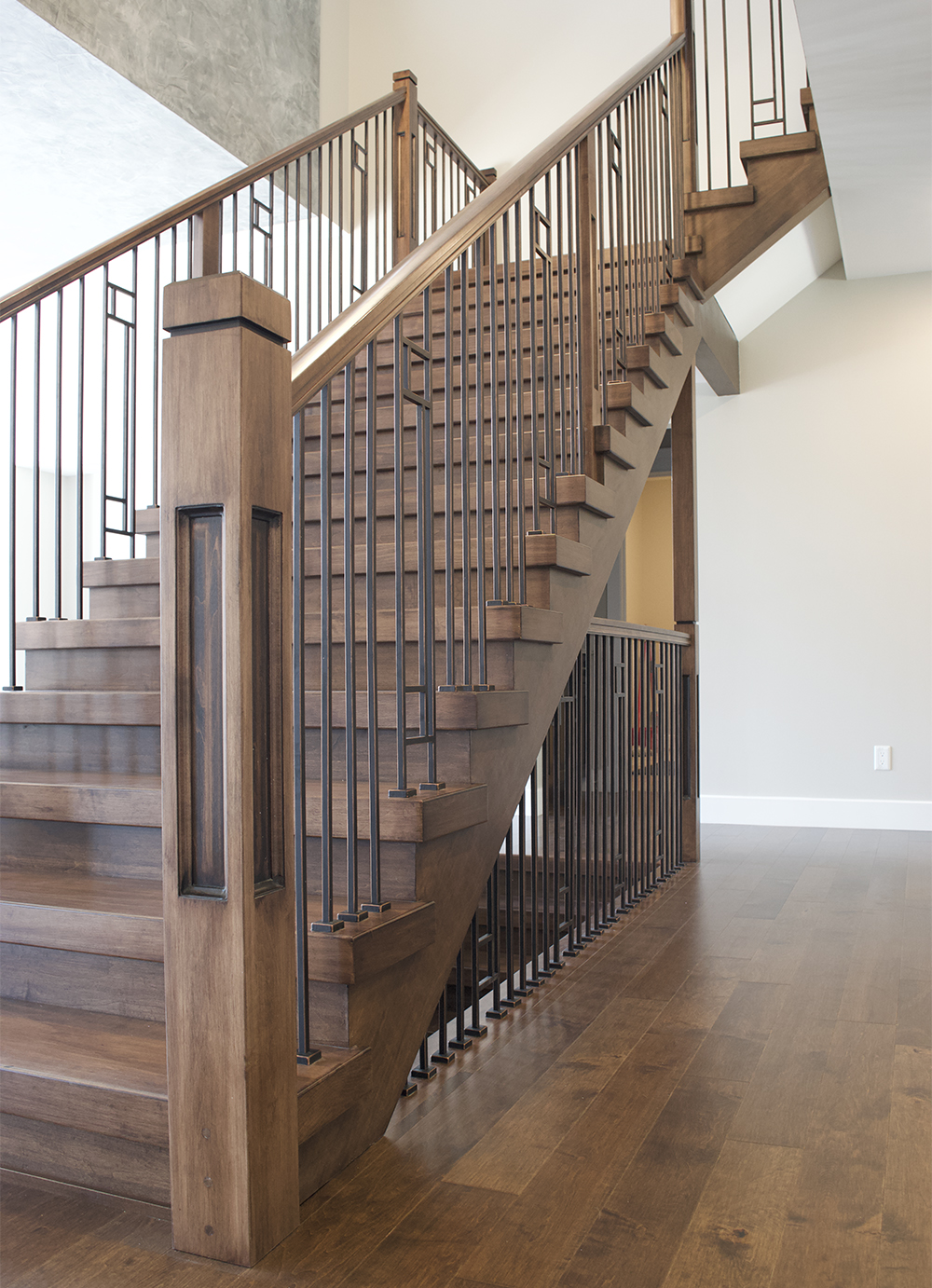 CUSTOM WELDED
While it has a minimalistic appearance, custom welded spindles make a statement.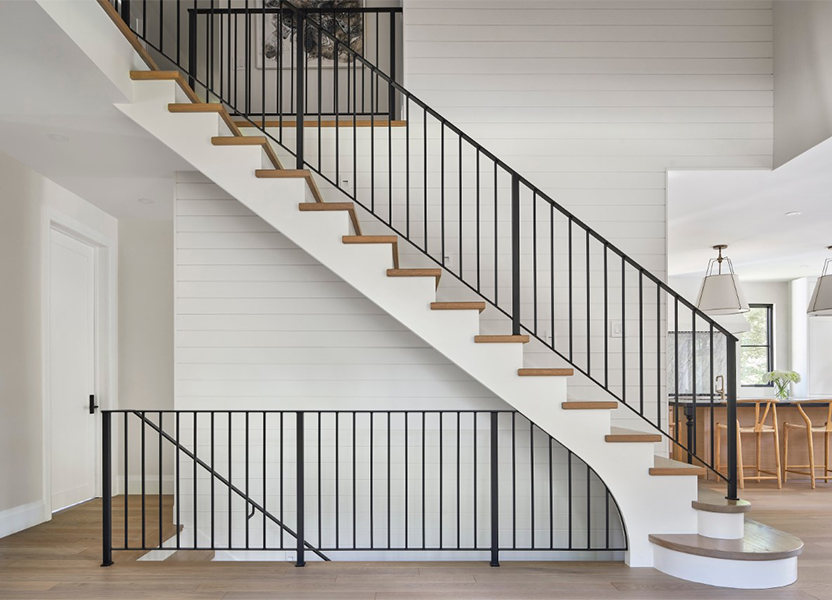 ROUND STEEL
Round spindles are an elegant addition and help break up the squareness.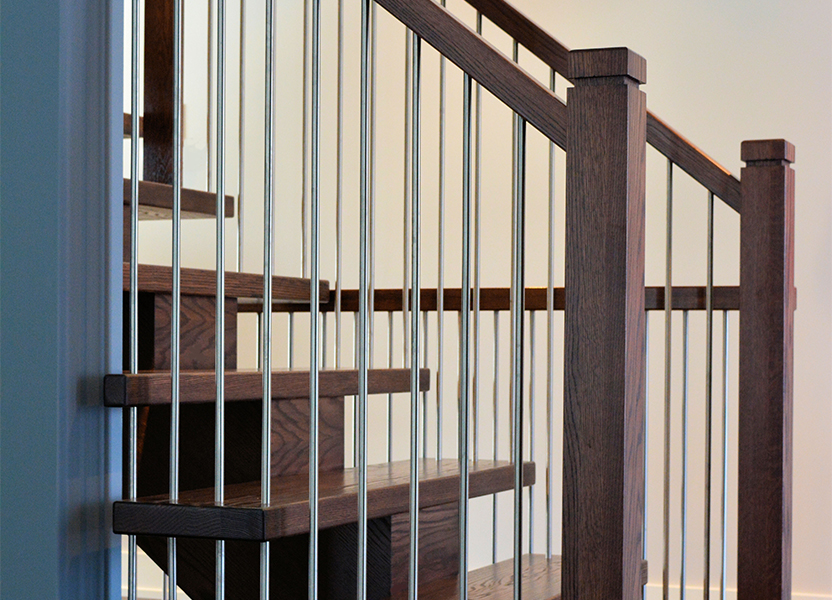 As always, we encourage you to reach out to us with your questions. We would love to book a consultation appointment with you to discuss your next project in greater detail.