Since day one, our priority has always been client satisfaction.
When Brent Randell started in 1999, with a solid background in construction, he understood the frustration many people go through during construction and renovations, so providing exceptional service and quality products was of the utmost importance in building the business.
It didn't take long for other family members to want to be a part of it, and today we have two generations of Randells working together, growing the client base, and diversifying the projects we work on. As solid as the steps we walk on, we are proud of how we continue to push the boundaries of design and functionality to produce award-winning pieces for our clients.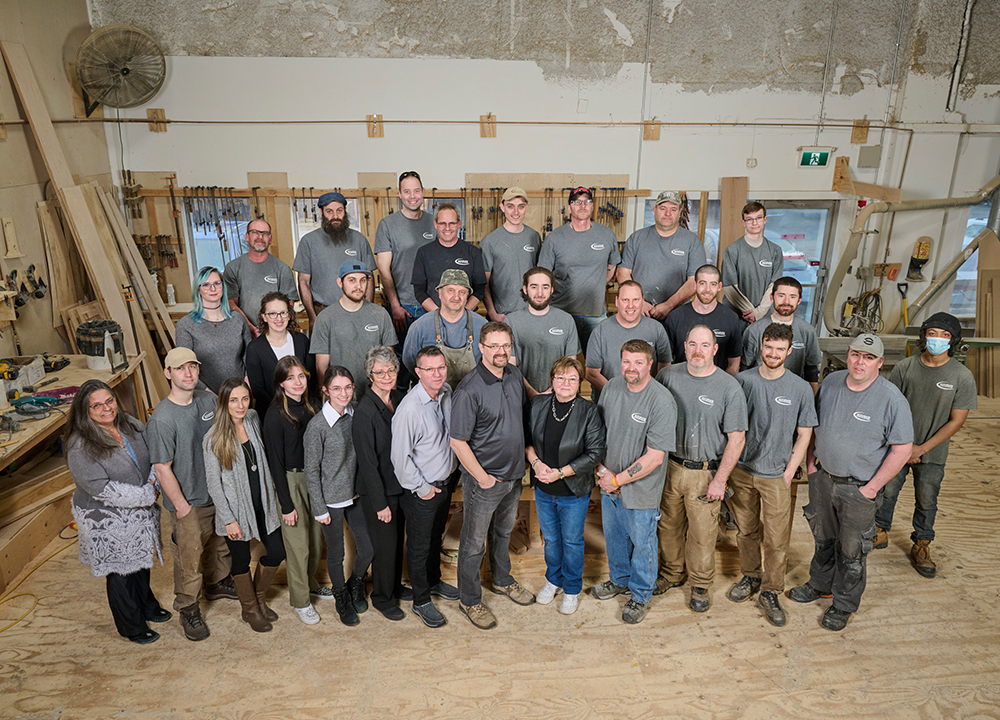 Our Corporate Culture & Team
Family first. We love our clients. And we love our team – we treat them just like family. As a family-owned business since 1999, we've just always operated this way!
We continuously support our management and production teams in developing new skills, encouraging them to follow their passions, and empowering them to make the best decisions for our clients' projects. You could say this is one of the reasons why we've been "a step ahead" for the last two decades and counting.
Join Our Team
Want to be part of the Accurate family? We're always looking for top talent in our industry. Take a look at some of the positions available right now. If you think you would be a good fit, tell us why.
Our Suppliers
We are proud to partner with Canadian suppliers, who for years have continued to help us deliver on our promises to our clients.