Trends and design styles come and go. Renovating your stairs is an exciting project that will allow you to achieve your vision. Even a minor adjustment such as new spindles and handrails can drastically change the overall appearance.
Stairs play an integral role in the home and can help the style flow from floor to floor. Below are a couple of design options to give you an idea of what is possible and help you find the style that suits your taste.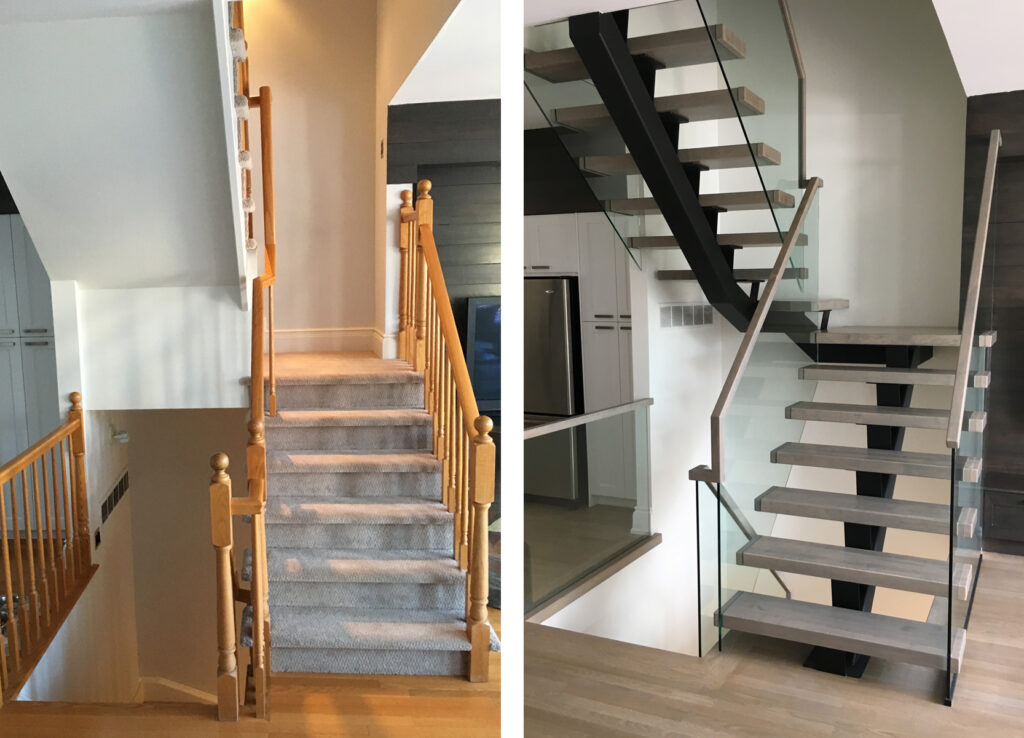 Carpet to Hardwood
Transform your carpeted stairs into a stunning hardwood staircase. When upgrading your stairs, you are presented with many possibilities that allow you to add your own unique flair. Our designers will help walk you through the process to ensure a functional yet stunning staircase.
Note: The image on the left shows a hardwood stair with a steel center stringer.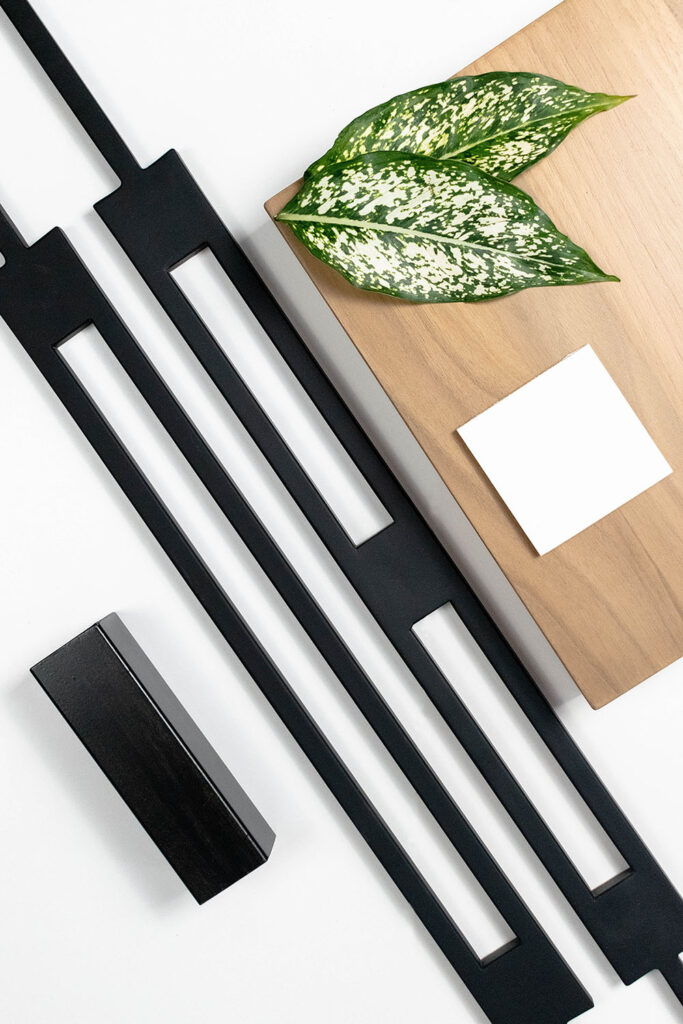 Railings
Changes to individual components such as posts, handrails and spindles can elevate your existing space. You can get creative with the multitude of options by combining different materials. Whichever material(s) you choose, there is no limit to what we can accomplish. Accurate Stairs and Railings has the experience and expertise to support you through your renovation project.
Something to think about:  mixing spindle patterns and materials can add depth and personality to a room.