Twinkling lights, gift wrapped presents under the tree, baking cookies, mistletoe, holiday movies, and of course, quality time with friends and family, the Christmas season brings so much excitement, joy and wonder into our homes every year. The magic of the season comes alive through all the special touches we add throughout our space – traditional elements like antique ornaments and stockings, and festive pieces like garland, greenery and lights.
As we wrap up the year and get ready for some family time, we want to share some holiday decorating tips and trends for another festive season coming up.
Decorating Your Staircase for the Holidays
As we welcome guests through our front doors, usher holiday cheer into your home with a decked-out staircase display. No matter what style of stairs you have in your home, adding a touch of holiday décor can make your space fun and festive. We find that the most popular choice for staircase decorating is an evergreen garland wrapped around the handrail, but take this simple decoration and make it your own by adding personal touches.
No matter your style preference (modern, rustic, contemporary or traditional), there's no wrong choice for using either real or synthetic garland to bring a cozy evergreen feel. Then add some lights, ornaments, bows, and even some dried citrus to make your staircase the pièce de résistance of the season.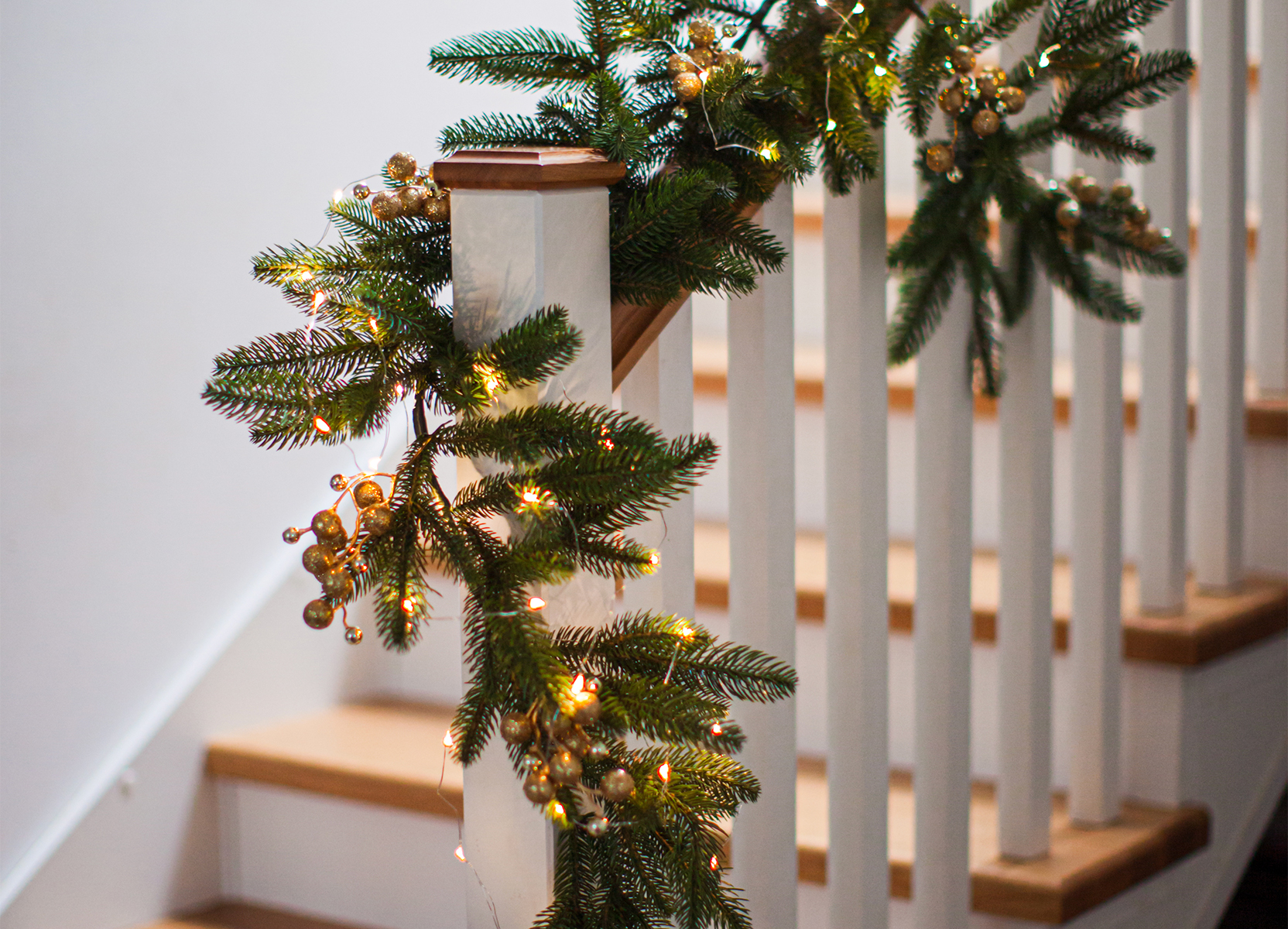 Seasonal Tip for Your Hardwood
Hardwood is a natural product and reacts to changes in the air's moisture. During the winter months, with heating our homes, the air in your space becomes much drier. Maintaining humidity levels between 40% to 60% will keep your stairs merry and bright.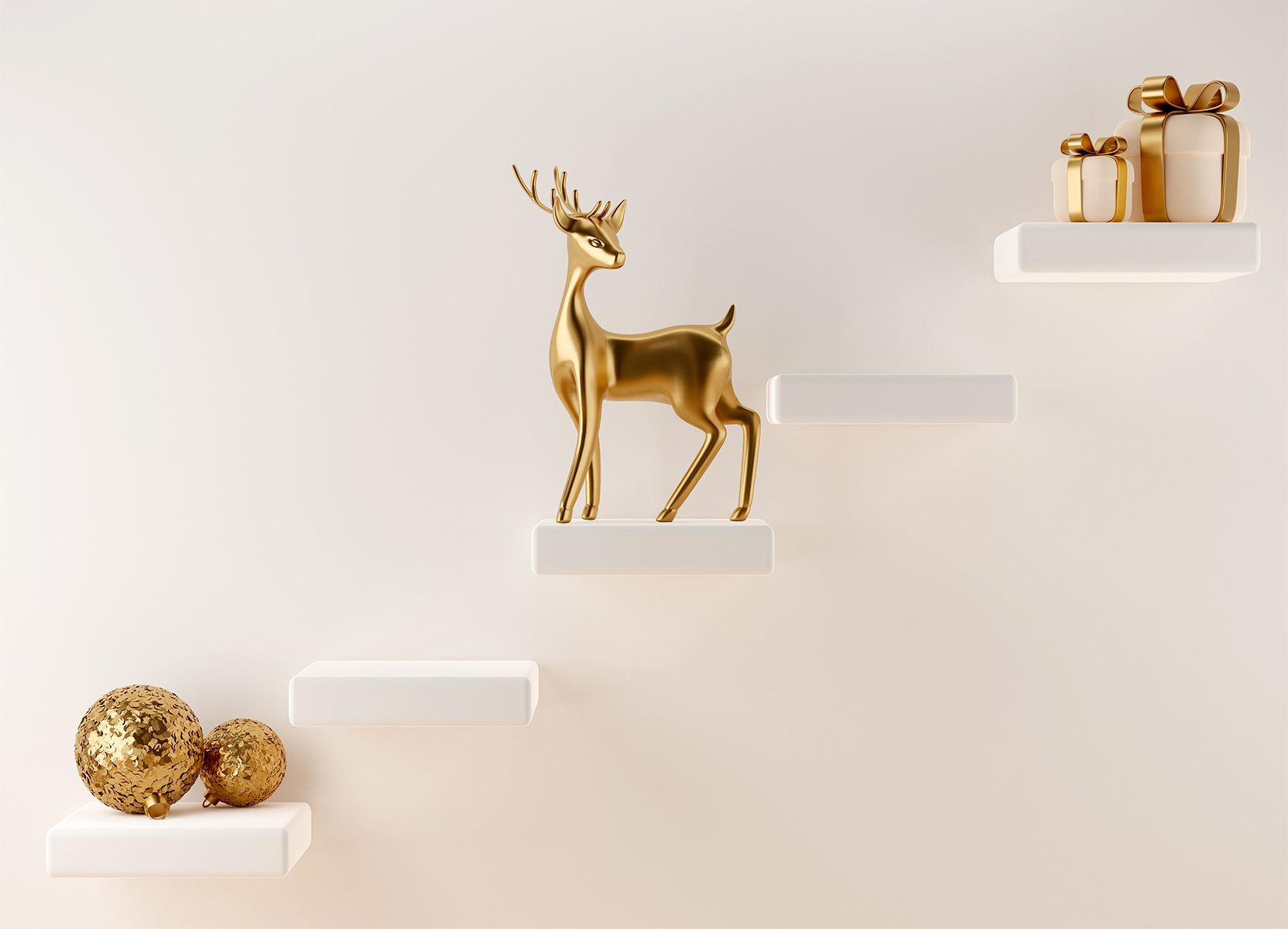 Trends Going Strong Into 2023
Our expert designers have continued to see painted stringers and risers as a classic and elegant trend that has been on the rise since 2020, and still going strong into the new year. This popular trend brings maximum impact to your space and is a versatile design choice that suits many home styles.
We're excited to feature a new emerging product that's been generating a lot of buzz in recent months. The latest geometric styles available from Bezdan allows our clients to get creative and bold with their designs through a variety of spindles in three different sizes.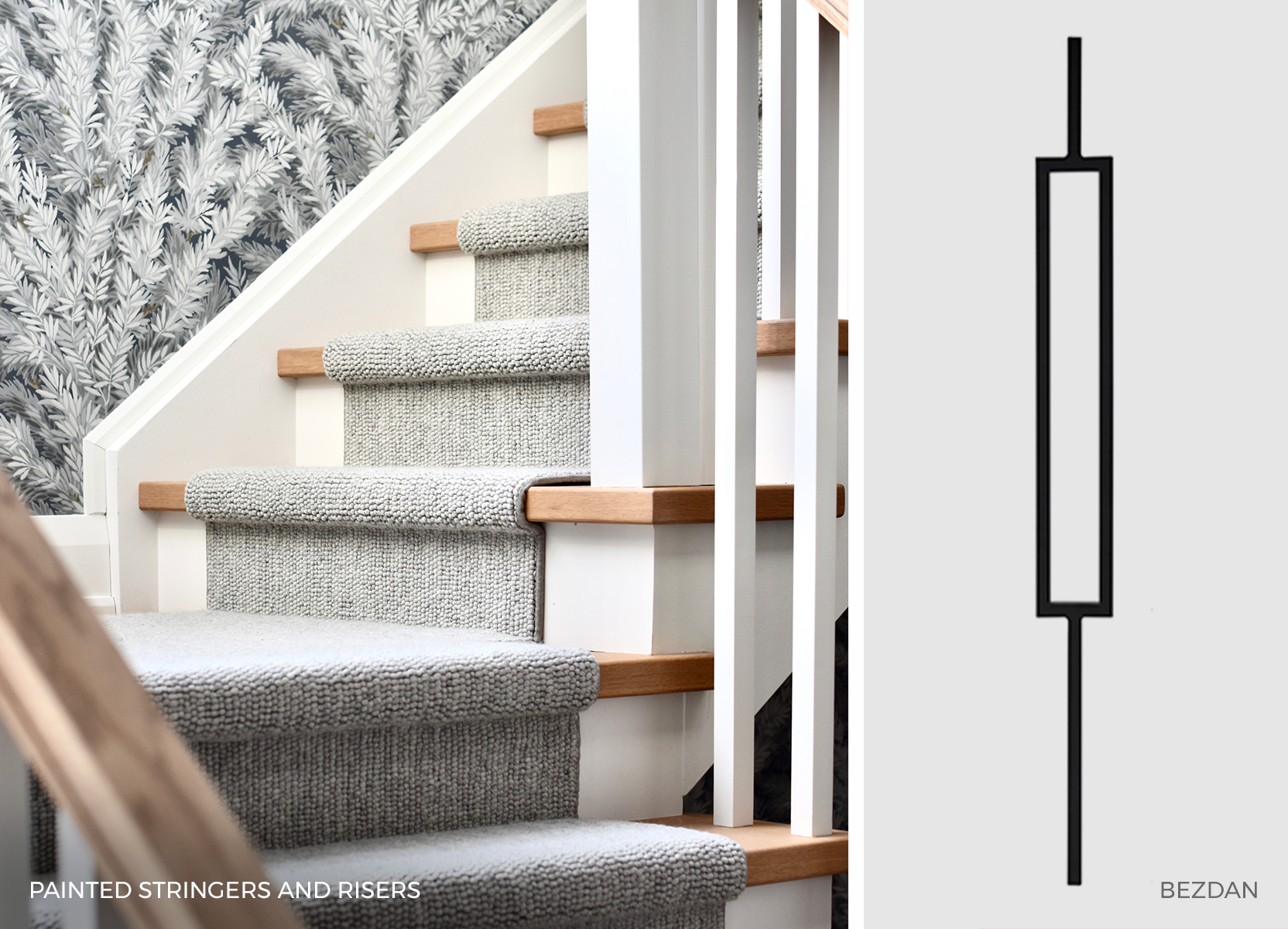 Happy Holidays
From all of us, season's greetings and best wishes for a happy new year! Just a reminder to all our clients that the office will be closed beginning Friday, December 23rd, 2022 at 12pm and will re-open Tuesday, January 3rd, 2023.