Custom homes mean custom ideas – this is where we come in. We work with you to take a standard set of stairs to the next level.
Our team has proudly worked with Roca Homes, RND Construction, Cada Construction, G.Weima Enterprise, to name a few. Some of our custom staircases have won prestigious awards in the home building industry. 
Staircases are no longer just functional – now, they are statement pieces. Below are a couple of concept designs to give you an idea of what is possible and to help you find the style that best suits your taste.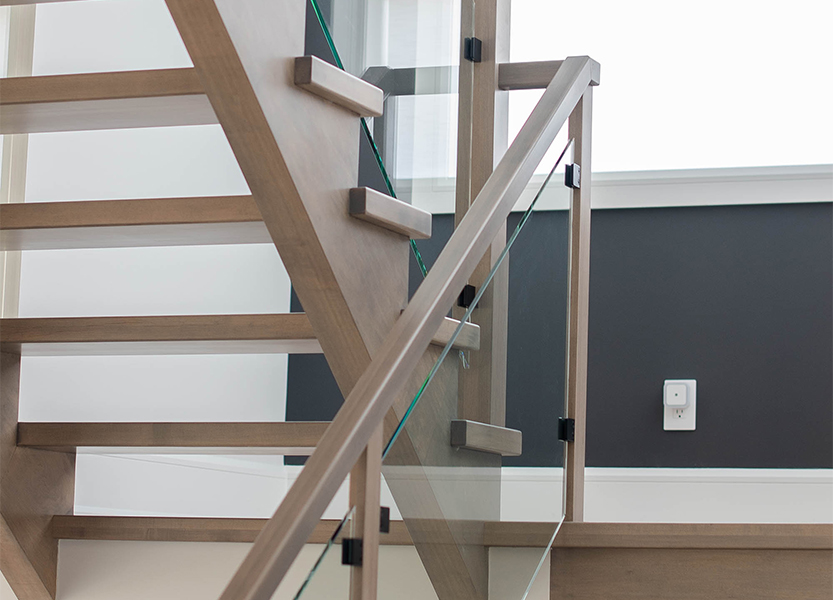 Open Riser
The open risers allow light to float through, this creates a more open feel through the floor plan. It conveys a sleek modern design that is extremely popular nowadays. You can design them to fit almost any stair layout.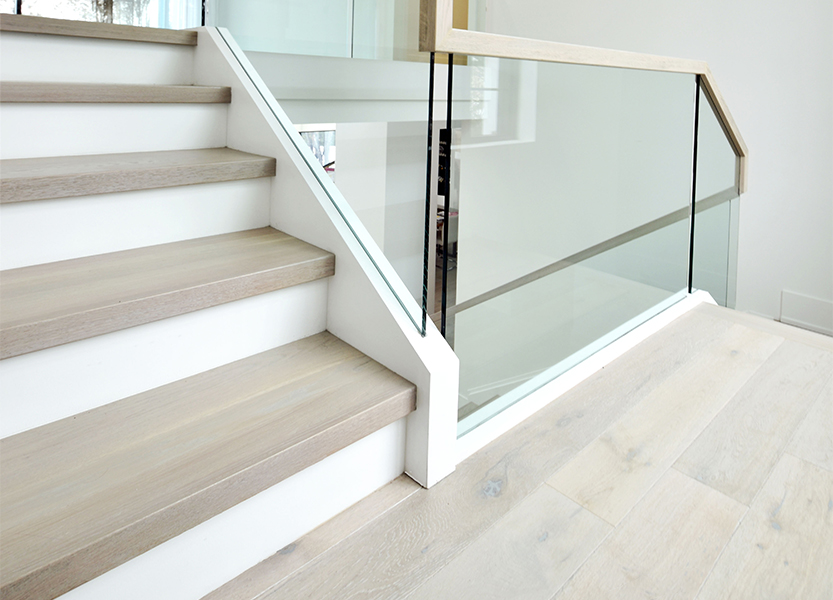 Closed Riser
Closed risers are easily the most common style of staircases, this choice suits any home. There are many interchangeable components to choose from. If your taste aligns with a minimalistic style, select a glass railing (as pictured). If you envision a bold statement, choose a thicker tread profile. The possibilities are endless.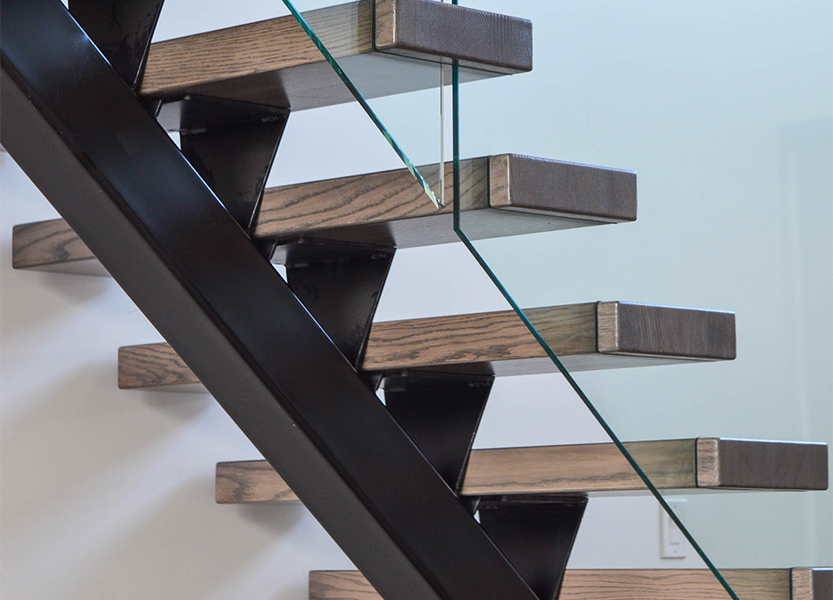 Steel Stringer
Steel stringers are a trendy style making their way into homes. This stair component has an industrial yet polished design that becomes a focal point. There are many architectural styles to choose from, such as mono, dual stringer, C channel, and cantilever.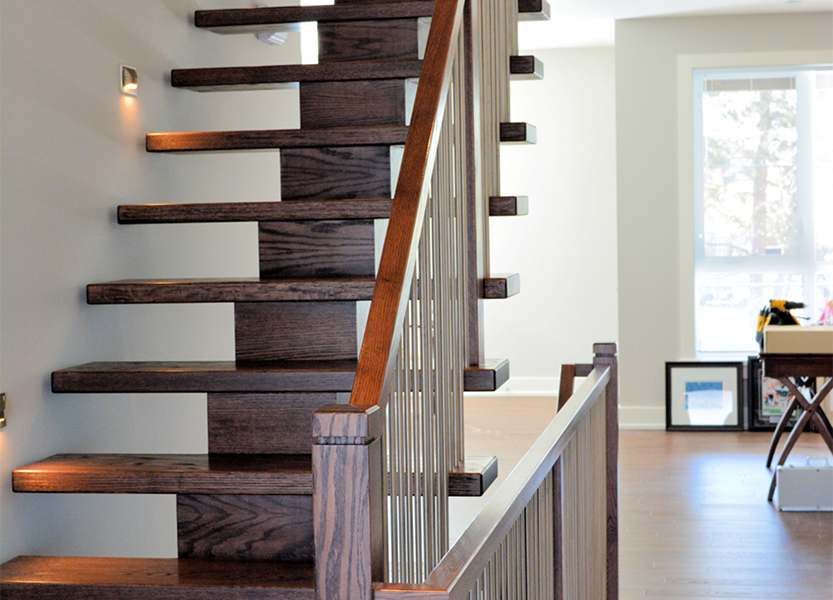 Centre Wood Stringer
This style of mono stringer has gained popularity in recent years. If you are looking for a floating staircase but want the warmth of wood, this is a great option for you. The stringer can be painted or stained any colour to reflect your personality and taste.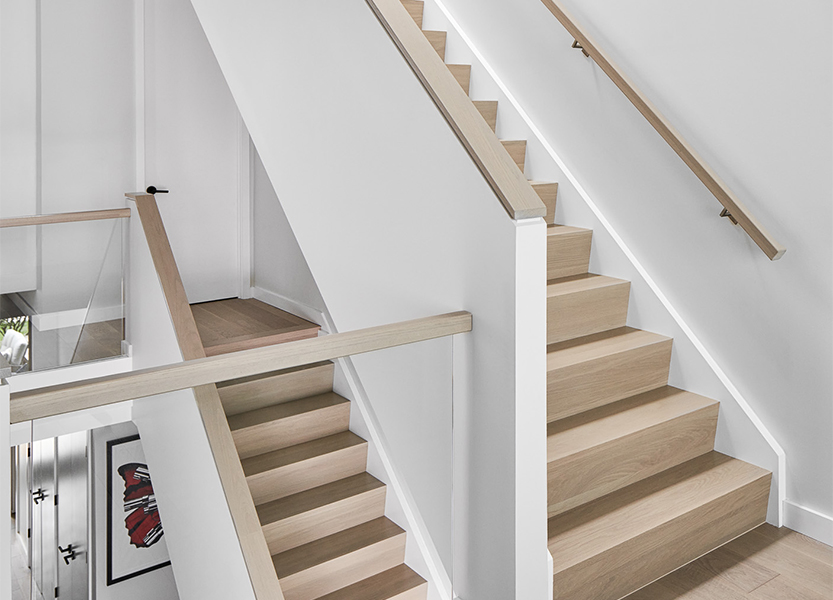 Closed Stringer
The most common type of stringer, these stairs are built with two parallel stringers enclosing the treads and risers. They have been a timeless element throughout this architectural period. They act like a blank canvas allowing you to customize the stair to suit your needs.
Note: As seen in this image, the treads and risers can be adjusted to create a waterfall effect.